Dental Veneers
Have you ever admired someone that had that perfect celebrity smile? When you're proud of the way your teeth look, your confidence shows to everyone around you. You can boost your self-esteem and mask any imperfections in your teeth by getting dental veneers. We provide two different types: composite and porcelain.
What Are Veneers?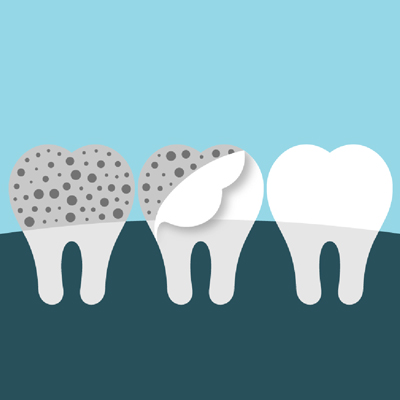 A veneer looks like a thin shell, similar to the appearance of a fake fingernail. They can be placed on the front of your existing teeth to cover dental concerns such as:
Chipped teeth
Discolouration and staining
Gapped teeth
Misaligned teeth
Misshapen teeth
Most people are candidates for veneers. As long as your teeth aren't decayed and you don't have gum disease, you may be suitable for them. You can get quick results and feel confident about your smile with dental veneers.
Make Over Your Smile on the Same Day
If you would like to see results straightaway, you may want to look into getting composite veneers. Your appointment won't take more than two hours from start to finish, and you'll leave our clinic with your new smile. Composite veneers aren't as durable as porcelain veneers. They are, however, the budget-friendly option.
Together, you and your dentist will design the shape and colour of each tooth to make sure that you are satisfied. The composite material is then painted on, layer by layer. We'll shape the teeth, then allow the composite to harden into place.
Customised Porcelain Veneers
Porcelain veneers are customised to each individual. At your first visit, we'll prepare your teeth to receive the veneers and take an impression of your teeth. Our laboratory will use this information to create your veneers. When we receive them back a week or two later, you can return for a follow-up. We'll cement your veneers into place.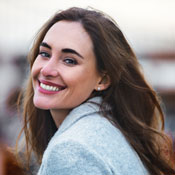 Suiting Your Needs and Preferences
When you choose to have veneers, we'll work with your individual goals and desires to plan out your treatment. We'll discuss what you would like to change about your smile and what you might want to preserve. You can even bring in a picture of your favourite smiles that you see in magazines for us to use as an example. You'll be involved in the planning process each step of the way to ensure that you are thrilled with your results.
Contact Us Today
Call or email our team now to get started with veneers in Stones Corner! We have flexible payment plan options available.
CONTACT US
* Any invasive or surgical procedure may carry risks. Before moving forward, it is recommended that you seek a second opinion from an appropriately licensed medical professional.

Dental Veneers Stones Corner, Greenslopes QLD | (07) 3397 6548