Orthodontics
Showing off a smile that you're proud of is an incredible asset. We think that you deserve to have a gorgeous smile for life. At Stones Corner Dental, we provide full family dentistry solutions. If you or your teenager has teeth that are crooked, we are pleased to offer traditional braces or Invisalign® to help align your smile.
Why Choose Orthodontic Treatment?
You may not feel that having crooked teeth affects you. What you might not realise is that it's not just about aesthetics. When your teeth are properly aligned, you have a lower risk of TMJ disorder, tooth decay and gum disease. You can also give your self-esteem a boost when you show off a straighter smile. The many reasons that people choose to have orthodontics include:
Crooked teeth
Gapped teeth
Misaligned bite
Misaligned teeth
Open bites
Overbites, underbites and crossbites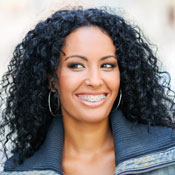 Tried-and-True Traditional Braces
For decades, metal braces have been the standard of treatment for people who want to shift their teeth into the proper position. They're still widely used today for good reason- because they work!
You can have a milder problem or a severe oral health concern and get traditional braces. They're appropriate for all ages, including teenagers. Since they've been in use for so long, we can accurately predict the outcomes you can expect before you begin treatment. The typical cases usually take about two years to complete, though we can let you know what to expect at your initial consultation.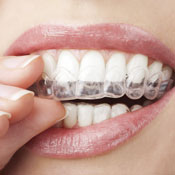 The Invisible Solution
Do you love the idea of straightening your teeth but don't want metal braces? We're certified providers of Invisalign. These clear aligners are virtually invisible. You'll have sets of aligners created for you at the Invisalign laboratory. You can pick them up from us and start wearing them straightaway. Every couple of weeks, you'll throw out your current aligners and switch to a new set. Your teeth will slowly make the desired shifts until treatment is completed.
Get Started Today
We accept health funds and have a HICAPS machine on-site so that you can claim your rebate with no wait. If you don't have dental cover, we'll be happy to discuss our payment plans with you. The first step towards getting your gorgeous new smile is to contact our team today! We'll get you set up with a consultation for orthodontics in Stones Corner and answer all of your questions.
CONTACT US
* Any invasive or surgical procedure may carry risks. Before moving forward, it is recommended that you seek a second opinion from an appropriately licensed medical professional.

Orthodontist Stones Corner, Greenslopes QLD | (07) 3397 6548