Traditional Braces
The team at Stones Corner Dental provides care for every member of your family. Through each stage of life, we offer the dental solutions that will keep your teeth healthy and beautiful. Kids and adults alike often require orthodontic treatment. If you or your teen are concerned about the alignment of your teeth, we have options for you.
Traditional braces are a reliable, predictable orthodontic treatment. They're appropriate for a range of ages. You're never too old to want to show off a gorgeous smile!
Signs Your Child Needs Braces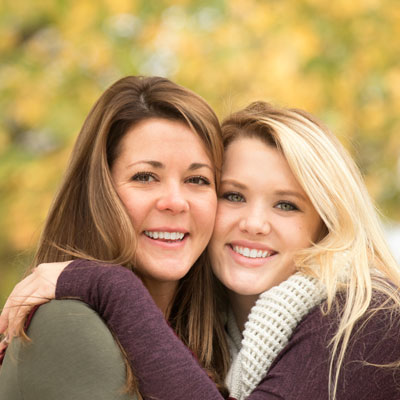 When your children come in for their regular checkups, we'll evaluate their need for braces as their teeth develop. Around age 7, a child's smile starts to look as it will for the rest of their life. By looking at their teeth, we can tell you if there is a likelihood that your child will require orthodontic treatment in the future. X-rays assist us in seeing a more in-depth picture of their teeth development.
Some of the common signs that your child might need braces include:
Abnormal tooth wear
Clicking or popping in the jaw joint
Difficulty chewing or eating
Premature tooth loss
Prolonged thumb sucking, finger sucking or dummy use
Speech abnormalities
Braces for Adults
If you want an affordable, effective way to straighten your teeth as an adult, traditional braces may be perfect for you. They're appropriate for correcting moderate or severe misalignments in your teeth. If you don't qualify for Invisalign® or want a lower-cost option, we can discuss whether traditional braces are right for you.
Keeping Your Braces and Smile in Great Shape
When you have traditional braces, you'll have to modify some of your habits. For example, you should avoid crunchy or sticky foods like taffy or carrot sticks. Your firmer foods can be cut into smaller bites to make them more manageable. Be on the lookout for brackets or wires that come loose. You'll need to contact us straightaway if this occurs.
Since braces cover parts of your teeth, you must be careful with your oral hygiene routines at home. You'll have to brush and floss thoroughly as bacteria and food particles can gather around your braces. If left without the proper care, tooth decay and discoloured teeth can result.
Book Your Consultation
Are you interested in traditional braces in Stones Corner? Contact our friendly team today to schedule your consultation with us! We accept health funds and have payment plans available.
CONTACT US
* Any invasive or surgical procedure may carry risks. Before moving forward, it is recommended that you seek a second opinion from an appropriately licensed medical professional.

Traditional Braces Stones Corner, Greenslopes QLD | (07) 3397 6548