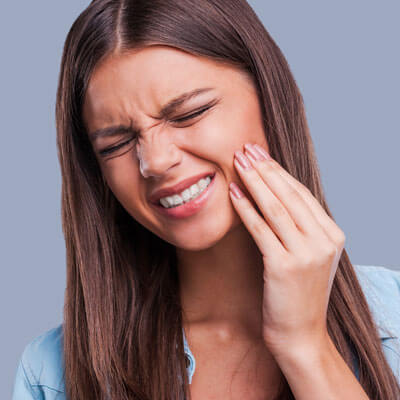 Emergency Dental Care
You can't predict when an emergency will strike. At Stones Corner Dental, we provide the same-day care that you need when you have a dental emergency. We will work to get you out of pain quickly. When you ring us, we'll book you in on the day so that you don't have to wait to get the treatment you need.
We understand that an emergency is unexpected. You may be in severe discomfort and require immediate attention. Know that we will fully look after your family's needs.
The Most Common Dental Emergencies
Often, you might be unsure as to whether your situation constitutes an emergency. The best rule of thumb is to contact us if you feel uncertain. It's better to call and not need emergency care than not to get the attention that you need.
Some of the most common dental emergencies are:
Abscesses
Broken teeth
Cracked teeth
Damaged or loose crowns or fillings
Infected teeth
Loose teeth
Inflammation around the wisdom teeth
Pain when biting
Swelling or bleeding gums
Trauma from an accident
What to Do During a Dental Emergency
You should take action immediately after you've had a dental emergency. Below, you can read up on what to do in some of the most common emergency situations. You can make sure that you do everything possible to protect your oral health before getting in to see us for your appointment.
Knocked-out teeth. If you can get in within 1-2 hours, there is a chance that we can re-plant your tooth into place. Recover the tooth and place it in a sealed container with milk inside. You can also use a saline solution. Come in immediately with your tooth and we'll try to reinsert it in your mouth.
Broken crowns and fillings. You may have bitten a hard substance or might not have done anything to cause it, but your filling or crown can break or come loose. Avoid chewing on the affected side of your mouth so that your tooth doesn't break down. If you can recover your crown, bring it in with you. If the tooth under the filling or crown has deteriorated, we'll address any problem and replace the restoration.
Abscesses. The majority of cases involving an abscess are due to untreated cavities. We can relieve your pain and prescribe antibiotics when necessary to clear up an infection. The best way to avoid an abscess is to have regular checkups. When you have an infection in the tooth, we can provide a root canal treatment to save the tooth from extraction.
Toothaches. Severe pain in the tooth when biting or that simply won't stop can be debilitating. When you come in, we'll give you an examination and take X-rays to determine the source of your pain. We can then provide the most appropriate treatment.
Swelling or bleeding. If your gums are irritated, it may be due to injury, abscess or more. We will assess the nature of your particular situation and address the problem.
Contact Us Now
Don't delay getting the care you need. Contact our team today to schedule an appointment for emergency dental care in Stones Corner!
* Any invasive or surgical procedure may carry risks. Before moving forward, it is recommended that you seek a second opinion from an appropriately licensed medical professional.

Emergency Dentist Stones Corner, Greenslopes | (07) 3397 6548