Full Mouth Rehabilitation
Has your smile been damaged? You might feel like you want to hide your teeth or aren't as social as you used to be because of it. Your smile should complement your appearance rather than make you look older than your years. At Stones Corner Dental, we provide full mouth rehabilitations that can transform your appearance and the way you feel about yourself.
What Is a Full Mouth Rehabilitation?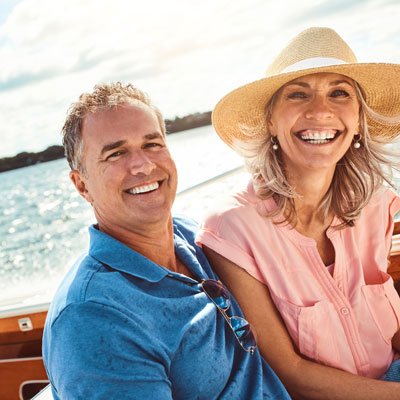 A full mouth rehabilitation is a combination of procedures that can address someone who has multiple problems with their teeth. This process usually involves the restoration of all teeth in your upper and lower jaws. It can also address your gums, jaws and other facial structures.
The many concerns that can be addressed with a full mouth rehabilitation include:
Gapped teeth
Overcrowded teeth
Crooked teeth
Cracked or fractured teeth
Gummy smiles
What to Expect During a Full Mouth Rehabilitation
Every full mouth rehabilitation that we perform is customised to the patient. The first step is to book in for a consultation with our team. We'll meet with you to discuss what your concerns are and what you would like to change. Once we understand what your goals are, we can discuss what your treatment options are.
You'll be able to choose how you would like to move forward. We'll let you know each step of the procedures you need. You can schedule one at a time for multiple appointments or have several services done on a single visit.
Who Is a Candidate?
If you have lost multiple teeth or have teeth damaged from trauma, grinding or decay, we may recommend a full mouth rehabilitation to you. Too often, we see patients who have put off their dental visits for some time due to being nervous or not knowing what to expect. We want to put you at ease and will work with you to make sure your dental care is done on your terms.
Regain the Full Function of Your Teeth
Your smile is about far more than how you look to other people. You need all of your teeth to enjoy a variety of healthy foods. They also allow you to speak with clarity. With a gorgeous smile, you'll feel a greater sense of self-confidence and not be held back when interacting with others.
Get Started Today
Contact our team now to schedule your consultation for a full mouth rehabilitation in Stones Corner! We accept health funds and have payment plans available.
* Any invasive or surgical procedure may carry risks. Before moving forward, it is recommended that you seek a second opinion from an appropriately licensed medical professional.

Full Mouth Rehabilitation Stones Corner, Greenslopes QLD | (07) 3397 6548