Dentures
Are you missing teeth? You want to enjoy the full function of your smile, from its gorgeous appearance to being able to eat what you would like. If you're considering a replacement of your teeth, dentures may be the ideal solution. They're simple to wear and maintain, and nearly everyone who is missing all teeth or multiple teeth is a candidate for dentures.
At Stones Corner Dental, we'll work closely with our laboratory to make sure that your denture is created perfectly for you. Our experienced technicians will follow our exact specifications. You'll get your dentures in the material that's right for you with a high degree of comfort and aesthetics.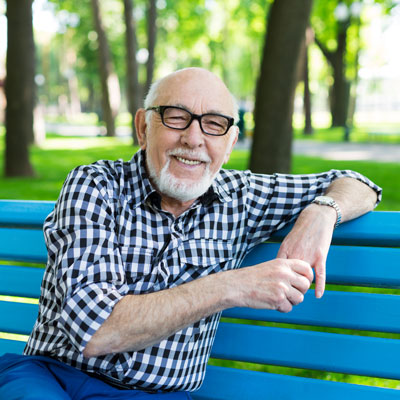 Who Needs Dentures?
There are several different situations in which dentures can be the best option. For example, if you need to replace all of your teeth or several teeth at one time, you may want to choose a denture. You can also choose to have your current denture replaced if you find them uncomfortable or they fit loosely on your gums. Your denture shouldn't cause sores and should look natural on you.
Full or Partial? We've Got You Covered
Your dentures will be customised to your needs. You can replace all of your teeth at once with a full denture. We also offer partial dentures, which are made to fill in the gaps where some of your teeth are missing. A partial denture allows you to retain any natural, vital teeth that you have remaining. If you have teeth that are no longer healthy, we can perform an extraction before getting started on creating your denture.
What to Expect When Getting Dentures
Getting your dentures is a two-stage process. During the first stage, we'll take measurements and impressions. This data is sent to our laboratory where your denture will be fabricated. When it's been completed and sent back, you can return to our clinic for a follow-up. We'll fit your denture and let you know what to expect in the coming weeks as you become accustomed to your denture.
As time passes, you may need to have your denture relined if it doesn't fit as well as you used to. We can also repair your denture if you've damaged it.
Book Your Time Today
Did you know that we accept health funds and have payment plans available? We want to make sure that you have access to the dental care you need. Contact our team today to schedule your appointment for dentures in Stones Corner!
CONTACT US
* Any invasive or surgical procedure may carry risks. Before moving forward, it is recommended that you seek a second opinion from an appropriately licensed medical professional.

Dentures Stones Corner, Greenslopes QLD | (07) 3397 6548